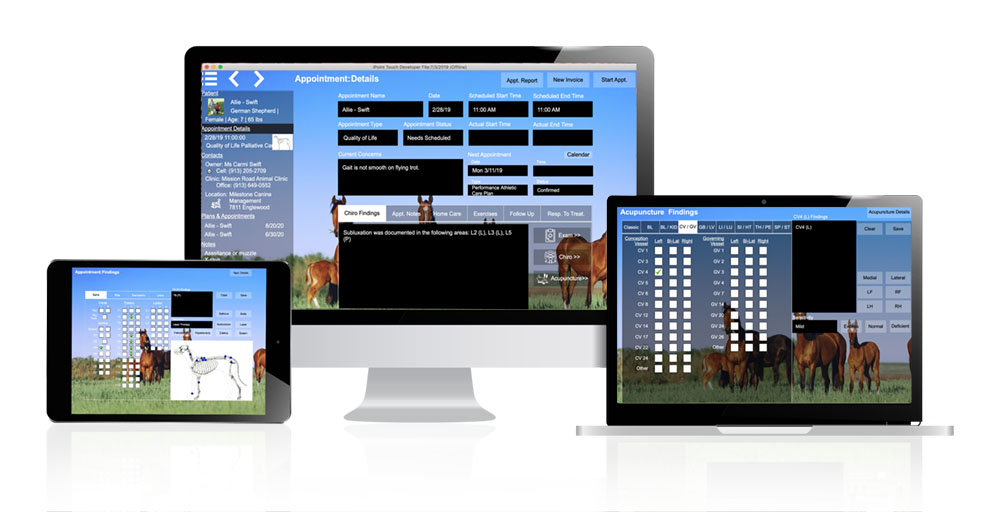 iPoint Touch EHR is a complete, one-of-a-kind, systematic practice process for developing a thriving business that saves you time, promotes your professionalism, and serves your life. It transforms your business into the vision of your dreams.
Manage your Integrative Veterinary Medicine, Animal Chiropractic and Animal Acupuncture practice with iPoint Touch EHR Software!
Practice Management Software that quiets the chaos in your business.
An Integrative Veterinary Medicine & Holistic Therapies EHR System that allows you to Own Your Historical Data and Does Not Require an Internet Signal to work in the field.
iPoint Touch is an end-to-end system that will transform your practice process for:
 
SOAP Notes
Invoicing
Scheduling
Patient Instructions
Appointment Reminders
RDVM Communication
And More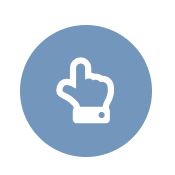 One-Touch Documentation
Document your findings with one touch—makes record keeping fast, accurate and easy on you!
Instant SOAP Notes Entry
Save time with pre-built snippets for notes, home care, stretching, and follow-up.!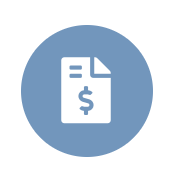 Invoicing on the Go
Create an invoice from your appointment details with a single touch, directly from your iPad.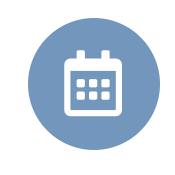 Scheduling in a Snap
Schedule the next appointment automatically from the current appointment details.
Instant RDVM Communication
Instantly send reports to Veterinarians, RDVM, and other persons in the patient's health care team! No more copying and faxing those records.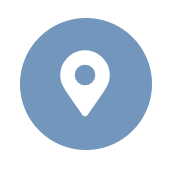 GPS Appointment Mapping
Map appointment locations and estimate drive time to keep you on track and on time.
"I recently had my veterinary inspection and the veterinary board was very impressed with the detail and thoroughness of my iPoint Equine & Canine medical records reports. They even asked to use the one as a demonstration of what a medical record should include. I am happy to offer these unique reports to my clients to help them gain a better understanding of their animals Integrative Treatment." 
— Dr. Linnea T. DVM, CVSMT, CVA New Bern, NC
Simplify Your Business
iPoint Touch EHR: A Personal Assistant On Your iPad
Free yourself from the paperwork headache! With iPoint Touch EHR, administrative tasks take half the time. Get organized, spend less time on admin, reduce your stress, and go ride your own horse!
Integrative Veterinary Medicine
Practice Software
Everything You Need
Anywhere You Go — No Wi-Fi Needed!
iPoint Touch EHR is a dynamic and progressive, easy-to-use practice-management system with no servers to maintain. It has an open architecture design with the freedom to use any desktop PC or Mac, laptop, or iOS device.
As a doctor of integrative veterinary medicine, iPoint Touch will allow you to:
• Easily, effectively, and efficiently manage your practice without the headache of paper documents.
• Shave hours spent scheduling appointments.
What You'll Get with iPoint Touch:
• An award-winning development team to keep your system on the cutting edge of electronic record keeping with innovate features added regularly.
• Personalized customer support from a family-owned company who cares about you and your practice.
• Design and development input from actively practicing DVMs, Animal Chiropractors, Animal Acupuncturist, professors and educators from several schools of Integrative Animal Medicine.
"iPoint Touch has been a great way for me to streamline my record keeping and provide valuable information for my clients."
— Laura Ferrell Hellman, DVM, Integrative Animal Care
Don't Drown in Your Frustration
Regain focus and organize a clear system for your business with clarity, vision, and processes.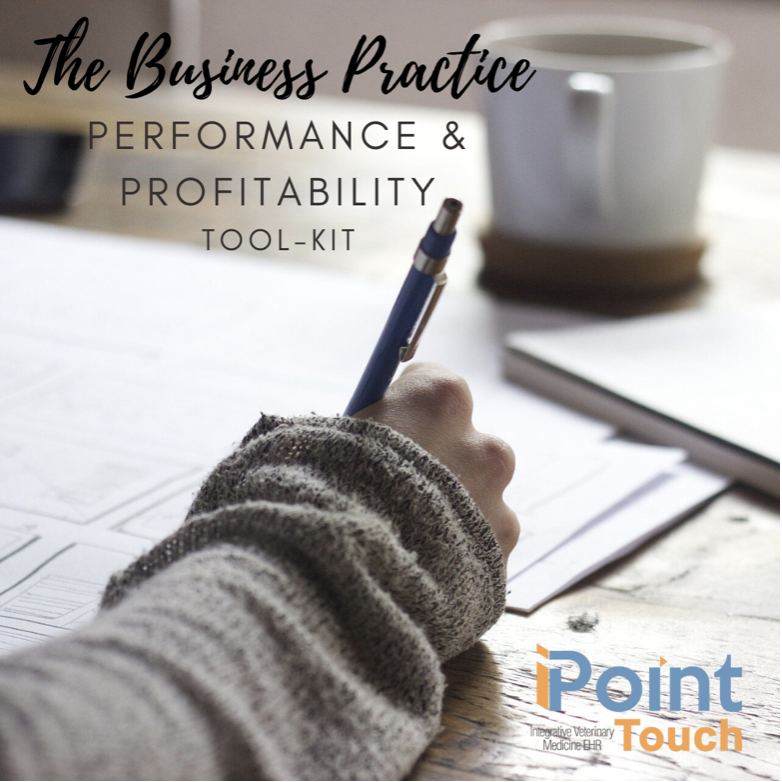 "I love the personal touch at iPoint Touch and the ownership that Carmi displays. It's the one reason that I didn't demo any other companies."
— Bill Braudt, D.C.
Take Back Your Personal Time!
Watch this short video to learn how iPoint Touch can improve the efficiency of how you manage your Integrative Veterinary Medicine, Animal Chiropractic and Animal Acupuncture practice. 
Schedule a Q&A Session Today!
Seven Reasons Doctors
Choose iPoint Touch EHR
Doctors of Integrative Veterinary Medicine, Animal Chiropractic, Animal Acupuncture, and Complimentary Animal Therapies who use iPoint Touch EHR have experienced significant benefits in their practice and workload. Seven of those key areas are listed below:
Reduced Stress by being more organized and reducing time spent on administrative tasks.
All information about practice and patients are available and useable anywhere—even without an internet connection.
Increased Revenue by 17-20% because of improved practice management and patient workflow.
Improved Customer Satisfaction and perceived quality with detailed reports and customized invoicing.
Increased Perception of Professionalism among colleague veterinarians and pratitioners.
Improved Satisfaction with the day-to-day operation of their practice. Hours

 saved away from paperwork allows time to focus on the big picture, create direction and manifest their business vision.

Ownership of Historical Data With IPoint Touch EHR, users own the architectural software that their historical data resides on. They have a local installation on their computer, and are not bound to a monthly payment arrangement to use someones software to access their data. There is never a need to have to download PDF's of data from someone's data center.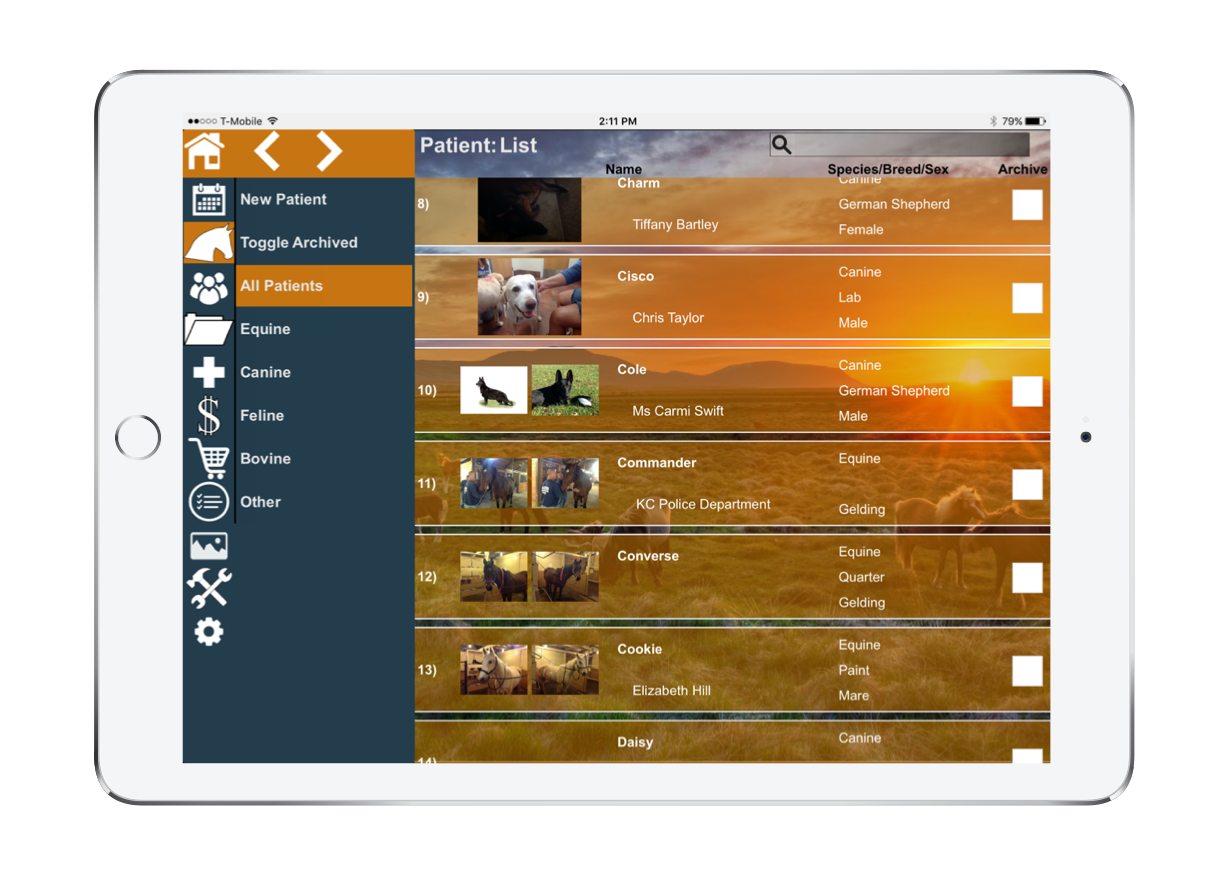 We make moving your data simple and easy!
We know moving your data can feel overwhelming. We will help you switch to iPoint Touch EHR whether your practice is converting from paper records or from another practice managment software system. We got this!
"I LOVE THIS SOFTWARE! It is Amazing!! Even a technophobe like me is figuring it out. I did 5 patients Tuesday then had a trial by fire with 9 patients in 3 hours on Thursday. EVERYONE got entered and reports sent to both the owners and the clinic right away! I'm working on getting the photos taken and have started dabbling with the invoice too. I am so happy with the program!!! Thank you!!"
— Dr. Valerie Wodack, DVM, Homestead Veterinary Spinal Care & Dentistry
Seeing Is Believing!
Take the First Step Today.
We are here to help and understand the solutions you need to build the business you want.
Schedule a free session to discuss the areas most challenging in your practice so we can offer solutions.
Integrative Veterinary Medicine, Holistic Complinentary Therapies, Animal Chiropractic and Animal Acupuncture Practice Management System
Designed by Doctors and Practitioners Who Understand What You Need
Our software is designed by people who know and understand what you do — DVMs, Animal Chiropractors, Animal Acupuncturists, Practitioners of Complimentary Therapies and Educators who teach and certify these modalities.   
"Having a reliable system for keeping reports on my small and large animal clients is so valuable. The diagrams, reports of findings, photos, and additional information to the client are so important and helpful. And sending these reports to the vets has been monumental in educating them about the benefits of chiropractic for animals. This is very critical in the importance of them knowing when to refer their clients for chiropractic care and offering that as an option as well as drugs and surgery."
— Dr. Claudia Cottrell, DC, Animal Kingdom Chiropractic
Stay Connected Everywhere
Access Your Data From Anywhere!
With iPoint Touch EHR, 100% of your Integrative Animal Medicine practice and patient information is available and useable, even in rural areas without internet service (i.e. no Wi-Fi necessary).
iPoint Touch EHR utilizes the latest synchronization technology to provide you with 100% of your data completely offline, so you can be connected, even when you're not.
iPoint Touch EHR is not just a cloud service. It's what we refer to as a hybrid system—meaning it's the best of both worlds. And better yet, you can use iPoint Touch on a PC, Mac, and iOS mobile devices.
Explore iPoint Touch EHR! We Guarantee You'll Love It!
iPoint Touch EHR is a simple touch interface experience. Designed by practitioners in the office and the field to make the software fast, easy, and fun to use!
Try It For Yourself!